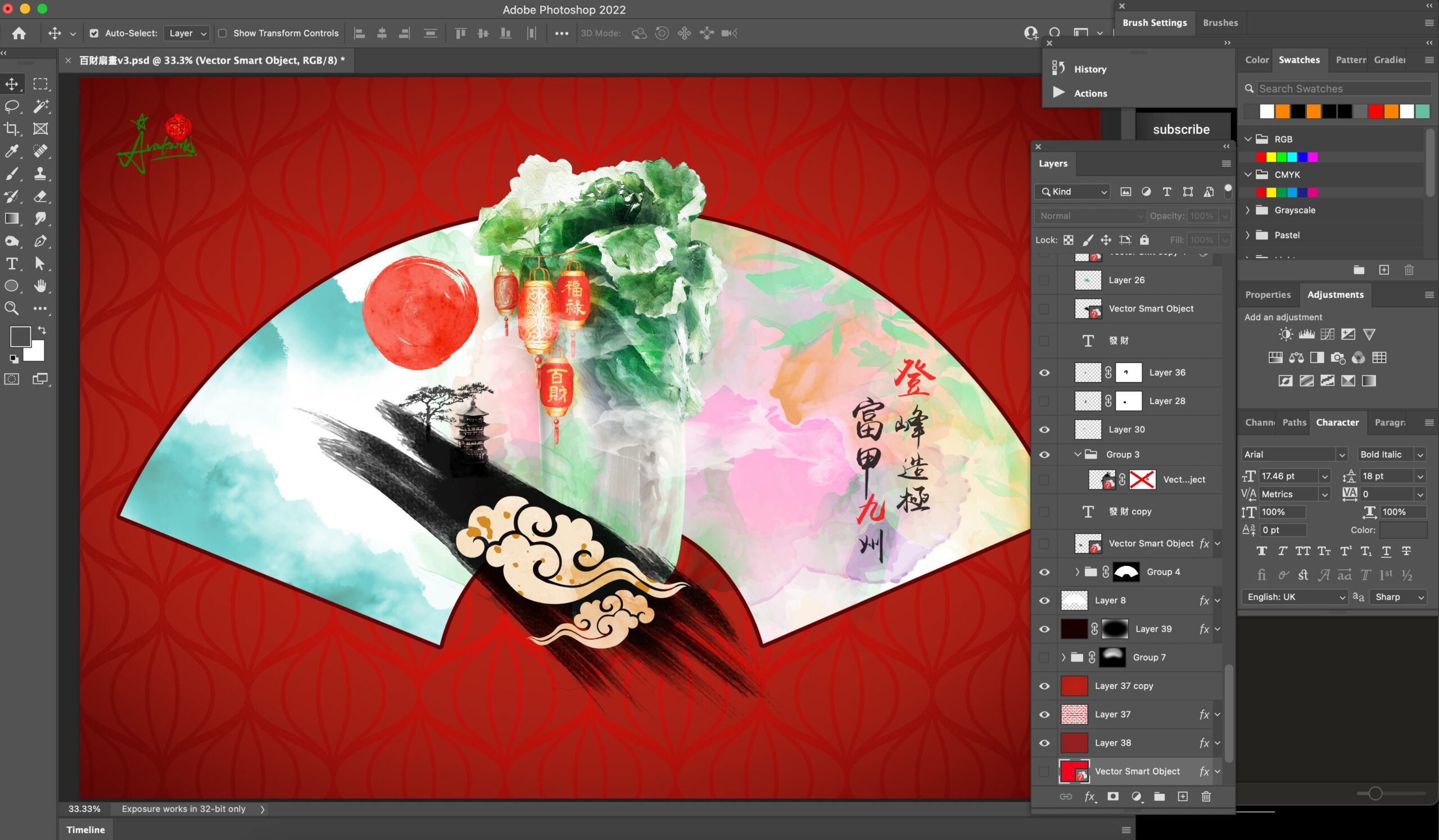 Chinese Paper Fan Painting - At the top of the world, be the richest.
Fortune, Lucky, Prosperity
Hundred way's wealth
Reach the top of succeed,be the most richer around the world.
In the eyes of the ancient Chinese, paper fans are always considered as "lucky charms".  When you roll open a paper fan, it implies that you will have a brighter future and able to make more money.  Since these Chinese paper fans normally stands for wealth, having a drawing of it in your room can definitely improve your future luck.
Lanterns with lucky sayings are hanging on a gigantic cabbage. ( Cabbage means hundred way's wealth )
This drawing implies reaching the top of your career, earning lots of money and be the richest.
Sun and lantern both are prosperous Feng Shui elements and key to success in the future, similar to Metauniverse, virtual reality, cryptocurrency and NFT, etc.